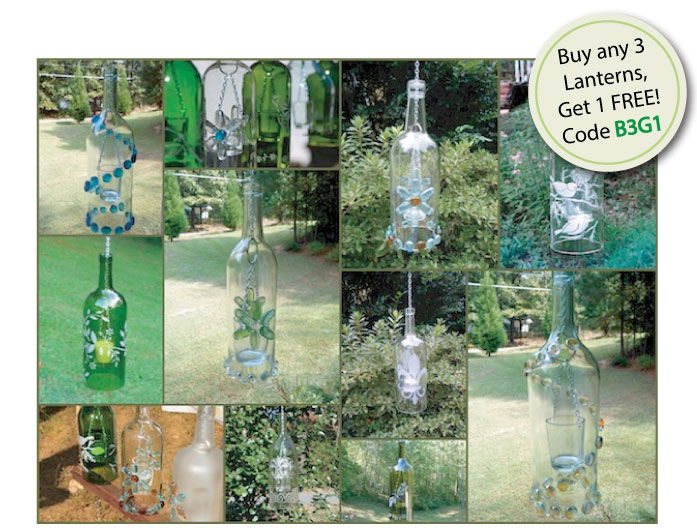 FOR SHIPPING HOLIDAY ORDERS MOST ORDERS MUST BE PLACED BY 12/18.   IF  YOU LIVE IN THE SOUTHEAST THE DEADLINE WILL BE 12/21.    IF YOU HAVE A QUESTION ABOUT DELIVERY BY CHRISTMAS CALL 404-729-8198.
I'M SO GLAD YOU FINALLY MADE IT TO MY SHOP…PLEASE TAKE A GOOD LOOK AROUND. ALL OF MY LANTERNS ARE CREATED FROM RECYCLED WINE AND LIQUOR BOTTLES THAT I COLLECT FROM FRIENDS, FAMILY AND THE LOCAL RECYCLE CENTER.
GOING GREEN LANTERNS ARE CREATED WITH THE OUTDOORS AND OUR ENVIRONMENT IN MIND !!!
**Our current promotion, Buy 3 Get 1 Free, is available when you have ordered $80 or more in lanterns, and offers a discount of $24 (equal to a free item). Please add items to your cart first, before applying the promotional code.
Thank you for shopping with us!!